Robotics & Machine Learning
Powering Grab & Go stores with Computer Vision +AI
Our SaaS powers points-of-sale (POS) to a scan-less, queue-less and seamless Grab & Go shopping experience. Our solution is affordable needing only a camera-lite setup.
Food and grocery is a 1.5 Tril. EUR market in Europe. Digitalization and pandemic restrictions have been changing consumer routines including home office as a norm. Conventional offline stores are often inconvenient for shoppers and result in high operating costs for retailers.
AI Retailer Systems is a video-stream processing B2B SaaS business. We deliver computer vision software solutions that convert retail points-of-sale (POS) into 24/7 'Grab & Go' Autonomous Stores enabling ultra-convenient shopping without queues and self-scan for payment that Millennials & the Gen. Z expect.
The solution reduces operational costs by:
i) minimizing shoplifting, which is a major pain with self-scanning systems
ii) streamlining operations at the POS & the back-office with new in-depth analytics
Our Deep Tech software is built with lean AI tech and can be self-deployed in new or existing stores using off-the-shelf cameras and is self-managed by the retailer's staff.
Founded in 2020, an ETH & HSG Spin Off, with a vision for a world where offline shopping awaits You round the corner & feels seamless, AI Retailer Systems is an award winning startup having won all 3 stages of Venture Kick and named a Top Swiss Retail-Tech by Startup.ch. We work closely with Swiss innovation supporters, leading retail solution providers and major European retailers & CPGs.
Contact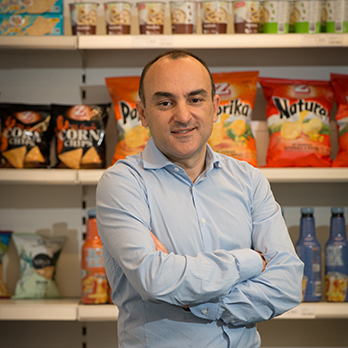 Hardturmstrasse 3, 8005 Zurich