Microengineered hybrid fibres for lightweight structures
Light, strong, affordable, and sustainable - Antefil is pushing the boundaries of composite materials production. We transform lightweight structures. With every fibre.
Antefil Composite Tech offers a more cost-efficient and cleaner way to produce lightweight moving structures for industrial applications. Its patent-pending technology allows the production of glass fibres that are individually coated with a meltable, recyclable plastic. With these fibres, lightweight structures can be manufactured using a minimal amount of pressure and heat.
This innovative approach leads to various advantages compared to traditional moulding techniques. These include time and energy savings because of shorter cycle times, as well as aerospace quality structures that can be recycled. Therefore, the Antefil technology stands for an efficient, circular production of composites – even at a large scale.
Founded in 2022, the Swiss startup has already won various awards, such as the Venture Kick initiative and the ETH Zurich Spark Award. For more information about Antefil and its unique technology, visit their website: antefil.com
Contact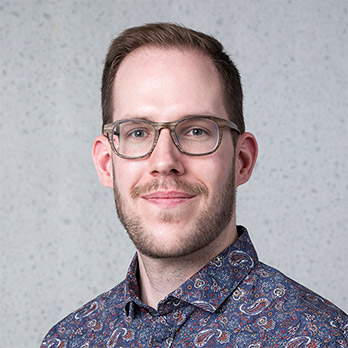 Dr. Christoph Schneeberger is the executive lead at Antefil, which he co-founded together with Nicole Aegerter, Prof. Paolo Ermanni, and Dr. Thomas Billeter. He co-developed the base technology behind Antefil's hybrid fibres and the associated processes during his doctorate at ETH Zurich and subsequently received the ETH Pioneer Fellowship, BRIDGE Proof of Concept Fellowship, and the ETH Spark Award.