Management & Digitalisation
Archlet – advanced sourcing for efficiency & impact
Archlet empowers SMEs and large enterprises across industries to make better sourcing decisions faster with easy-to-use sourcing and negotiation features.
At Archlet, we help companies make better sourcing decisions faster. We believe in creating easy to use and intelligent software products that disrupt the mostly manual and time-consuming approach to strategic sourcing.
The Archlet Sourcing and Sourcing Optimization Apps provide users with all sourcing and negotiation features & functionalities required for a modern Procurement organization. They are designed by users with longstanding sourcing and sourcing technology experience to focus on the most impactful features for sourcing managers to get their job done.
The Archlet apps move strategic sourcing activities from e-mail & Excel to one central platform. All features are augmented with AI and machine learning capabilities to provide buyers with actionable insights and recommendations. The scope ranges from bid collection to tender analytics, scenario optimization, automated feedback & a negotiation engine to deliver a truly guided sourcing experience.
Archlet was founded out of a data science consulting project at ETH Zürich. The immediate impact of our data-driven strategic sourcing approach for our client's everyday sourcing challenges inspired us to bring these solutions to as many buyers as possible. Today, we focus on combining our backgrounds in data science & machine learning with deep hands-on procurement expertise to rethink strategic sourcing and to empower buyers to make better sourcing decisions faster.
Contact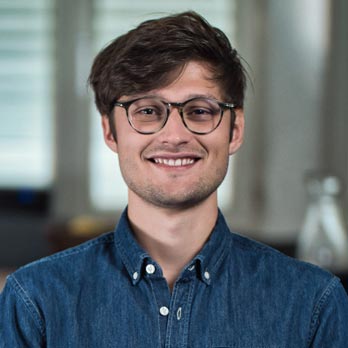 Co-Founder, Business Development