BactoKind, a microbial solution to infant colic
Pioneer Fellow Dr. Vanesa Rocha Martin is developing natural probiotics based on a clear mode of action for infant colic alleviation.
In the first three months of life, babies with infant colic cry for more than three hours on at least three days a week, which places tremendous strain on both the babies and their parents. To date, research has not been able to find an effective therapy. BactoKind, is a food supplement containing natural probiotics with a clear mode of action for infant colic alleviation. Current commercial probiotics have no scientific proof of efficacy and there are no treatments accepted by gastroenterologists for infant colic. BactoKind has a clear mode of action based on scientific evidence obtained by the Food Biotechnology Lab at ETH in collaboration with the Children's Hospital Zürich during the last 15 years. BactoKind compromises a combination of probiotic bacteria that will be commercialized as drops and supplemented infant formula over the counter in pharmacies and at retailer's healthcare section. After efficacy demonstration in a clinical trial, BactoKind will be the first proven solution for infant colic and it will improve infant health and family well-being.
Contact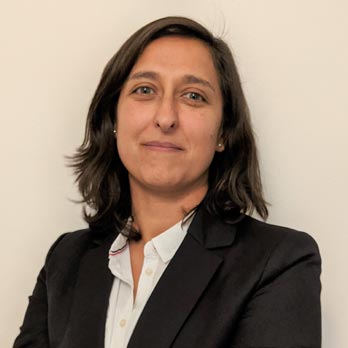 Dr. sc. Vanesa Natalin Rocha Martin. ETH Zürich. PostDoctoral researcher. Laboratory of Food Biotechnology. Institute of Food, Nutrition and Health. LFV D43- Schmelzbergstrasse 7. 8092 Zürich, Switzerland.