Bota Systems
We give robots the sense of touch by providing advanced 6-axis force-torque sensors for industry and research applications.
We give robots the sense of touch.
Bota Systems' vision is for robots to work and move as naturally and freely as humans.
As a result of years of research and design optimizations, Bota Systems is excited to introduce a new generation of multi-axis force-torque sensors that simplifies the entire force-sensing process for industry and research.
Our team of accomplished robotic, software, and mechanical engineers continually develop advanced sensors for all types of applications and are diligent about providing the best user care experience.
If you are ready to give your robots the sense of touch, our engineers are ready to help. 
Contact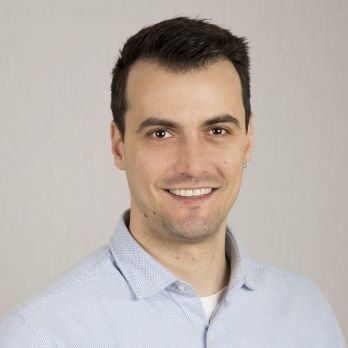 Klajd Lika is the CEO and Co-Founder of Bota Systems AG. With a background in Robotics Design Engineering, Lika graduated from NTU Athens and joined the Robotic Systems Lab of ETH Zurich in 2017 as a Scientific Assistant specializing in force sensing for robotic applications. Since founding the ETH Zurich spin-off Bota Systems, he focuses on providing easy-to-use and reliable force-sensing technology to industry and research.