Manufacturing & Materials, Robotics & AI, Management & Digitalisation, Health & Food, Centres & Platforms
CAS ETH AMaP – ready for a sabbatical at ETH?
Looking for possibilities to boost a technical expert track career? The CAS AMaP is a novel, fully customisable programme for technical experts from industry.
The ETH Sabbatical | CAS ETH AMaP is a novel expert track further education programme in advanced materials, process and manufacturing technologies that has been developed in collaboration with industry partners of ETH Zurich. This research-oriented programme is flexible and fully customisable, building on the expertise of the technical specialists and taking into account the interests of their employers. It is targeted at professionals with an engineering or natural sciences Master's degree and extensive industrial experience. 
Participants are offered a professor as a mentor together with whom they design their study plan along an individually-specified focus area. This allows to take part in research projects, participate in courses, or share the expertise in seminars. Mentors are chosen from a pool of ca. 88 professors of the ETH Zurich Competence Center for Materials and Processes (MaP). In the search and selection of mentors, participants are supported by the MaP office as the central coordination hub of this multi-disciplinary research community, which comprises research groups from 11 departments of ETH Zurich.
Depending on the individually-arranged study plan, the programme is completed for minimum 2 months full-time, or part-time during a maximum of 12 months. The successful completion of the programme is recognised with an ETH Zurich Certificate of Advanced Studies (CAS ETH) in Advanced Materials and Processes.
Contact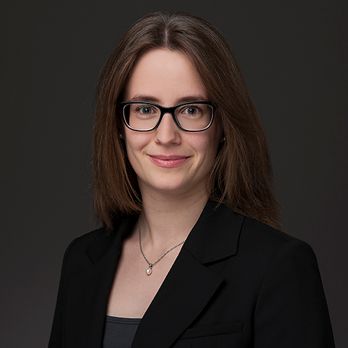 Dr. Larissa Schefer is managing the ETH Competence Center for Materials and Processes (MaP). In her role as coordinator of the ETH Sabbatical | CAS ETH AMaP, she has a knack for matching industry experts with professors and their groups to leverage collaboration between industry and academia.