Center for Sustainable Future Mobility
The center's primary mission is to promote research activities that foster the realization of a sustainable transportation system.
The Center for Sustainable Future Mobility (CSFM) has been established at ETH Zurich in order to promote research on sustainable and future-proof traffic and transport systems. The Center's goal is to develop the foundations for a sustainable transport system, train the necessary specialists, and cultivate the transfer of knowledge into practice. 
The center represent a joint agreement between the initial founding members (about 40 ETH Zurich Chairs), committed to join forces internally and with other relevant institutions as well as with stakeholders from business and public administration to develop solutions that address major challenges like decarbonization, digitalization, and development of the infrastructure in the coming decades. Moreover, this center builds on the strategic partnership established in 2018 with SBB followed by Siemens Mobility and AMAG. 
Contact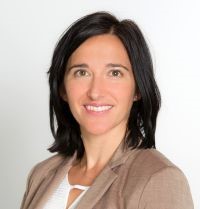 Gloria Romera supported the Mobility Initiative research program from the start and contributed to the preparation of the center's development plan. From September 2021 drives, together with the Chairman, the Steering Committee, and the corporative partners, the establishment of the CSFM. She holds an industrial engineering degree (Carlos III de Madrid) and a PhD (ETH Zurich). She worked in the past in R&D, as product developer at Sensirion AG (2007-2014) and later as Managing Director of the Swiss Competence Center for Energy Research in efficient technologies and systems for mobility (SCCER Mobility 2014-2021)