Timely repair of concrete structures
We provide a recommendation on the timely repair of concrete structures to help our customers decrease the high costs associated with corrosion while ensuring safety.
Reinforced concrete is the most used building material worldwide, particularly in large infrastructures, e.g., tunnels, garages, bridges, and in many public and private buildings. However, the service life of reinforced concrete structures is limited due to deterioration related to corrosion of the steel reinforcement.
Concrete structures suffering from corrosion have to be repaired in order to reach their expected service life but there is currently a lack of knowledge to determine the right time of repair. This results in: i) foregone revenues due to a too early repair of the structure; or ii) compromised safety if repair is not timely performed which ultimately endanger human life.
In order to tackle this challenge, we are developing an embeddable wireless multifunctional sensor that permits, for the first time, the continuous long-term monitoring of all relevant parameters for corrosion and durability. As a result, we provide a recommendation on the repair urgency of the concrete structure. This will allow refining maintenance and repair works and will enable decreasing the number of structures needing repair simultaneously. Consequently, the economic impact of infrastructure aging will diminish while safety is ensured.
Contact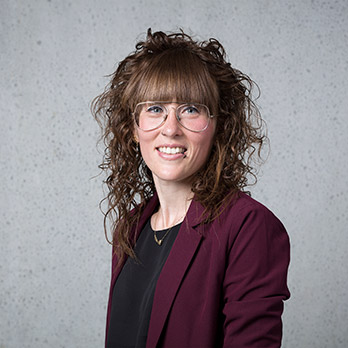 Yurena Seguí Femenias is working on the commercialization of a solution to determine the timely repair of concrete structures, that is planned to be offered through a start-up called "DuraMon". As future CEO of "DuraMon", Yurena's tasks include vision, strategy, and product development. She holds a PhD from ETH Zürich in Civil Engineering and was awarded with the SNF/Innosuisse grant "Bridge Proof of Concept" and the ETH "Pioneer Fellowship".