Materials & Processes, Digitalisation, Energy & Construction
Inspire – the source of innovation in production technology
Inspire - We transfer knowledge and competency to the industry. As partner of the ETH Zurich we ensure that you stay on the top in the fields of modern production technology and digitization.
Inspire transfers know how and expertise for production and manufacturing to the industry. As a strategic partner of ETH Zurich, inspire AG is the leading Swiss competence centre for knowledge and technology transfer to the mechanical, electrical and metal (MEM) industries.
More than 90 people including 40 PhD students conduct research for the industry, develop state-of-the-art technologies, methods and processes. The focus is on the entire value chain to solve problems in all areas of product innovation and production technology. inspire brings together the best partners from industry, universities and technical colleges for joint projects and has the brains, knowledge and experience to successfully turn ideas into innovations.
For digitization of production and manufacturing processes it is important that all aspects are covered from sensors and data collection to data evaluation, condition monitoring and process optimization. Our process knowledge helps us to create reliable and innovative models for simulation and prediction. We improve, accelerate and optimize your processes.
We can provide new solutions wherever new territory is to be broken, where technical or project management skills are lacking and where unbiased judgement is required. 
We support you through successful projects, we consult you on technical challenges and we train and provide the future resources and experts for your company. inspire is a technology competence centre funded by the Swiss Confederation, founded by a joint initiative of Swissmem and the Swiss Federal Institute of Technology, Zurich.
Contact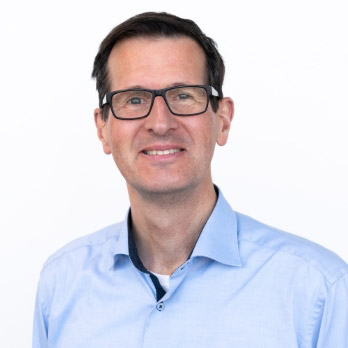 Dr. Ralf Gerdes is CEO of inspire AG. Ralf graduated with a doctorate in engineering. He held various responsible positions at international companies in Switzerland, e.g. at ABB and ALSTOM (Switzerland) as Director Marketing and Strategy and Director Product Development, and later at Sulzer AG as Vice President Operations Support and Vice President Global Technology. He was Professor of Systems Engineering and Digitization in Mechanical Engineering at the HSR Hochschule für Technik Rapperswil. His focus areas are innovation, operations and digitization.