Introducing the water lentil: a protein-rich food crop
LemnaPro is a non-profit organization that facilitates the cultivation and consumption of the water lentil as a healthy and sustainable food crop.
A functioning global ecosystem is the one requirement for humankind to thrive on our planet. In the years coming, we will either witness its collapse or its last-ditch rescue. Food and agriculture play a major role in defining the outcome. Through the conversion of land, our current food production is a major cause of climate change. Today agriculture uses 50% of our planet's habitable surface area. Yet there are solutions to reduce this number as drastically as to less than 1%. By promoting the use of water lentils as a food and feed crop, we introduce an aquaculture-based approach to food production which cuts the use of land and water by factor 10 (compared to soy). The water lentil is a natural water plant and the fastest growing flowering plant known. It contains up to 50% of protein and other important nutrients such as starch, fibres, omega-3 fatty acids, and iron. It is traditionally consumed in some parts of south-eastern Asia but has the potential to be grown in all parts of the world. Our goal is to facilitate the cultivation and consumption of this crop by providing starter cultures, know-how and a platform for a global exchange of experience. Our focus lies on smallholder farmers, which are the world's largest food producers. The cultivation of water lentils provides them with important nutrients and reinforces the self-sufficiency of rural communities.
Contact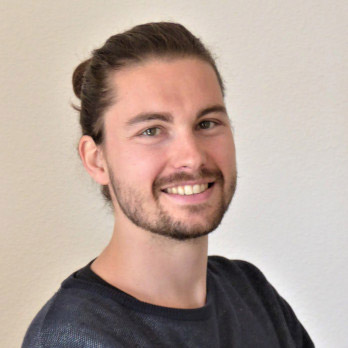 Cyrill Hess is the founder of LemnaPro. He holds a Master of Science in Environmental Sciences (ETH) and was awarded an ETH pioneer fellowship for his project LemnaPro in 2019.