Materials & Processes, Health & Nutrition
Empowering nanotechnology researchers
We provide measurement solutions when conventional optical microscopes and microbalances have reached their limits.
The field of scanning probe microscopy began in the early 1980s with the invention of the scanning tunneling microscope by Binnig and Rohrer at IBM Rüschlikon, awarded with the Nobel Prize in Physics in 1986. In the same year, a major breakthrough was made with the invention of the atomic force microscope by Binnig, Quate and Gerber, which continues to revolutionize nanoscale characterization and measurements ever since. Today, scanning probe microscopes are widely used in research and industry whenever the required resolution needs to go beyond the optical limit of light, at a few 100 nanometers. 
Nanosurf was founded in 1997 in Liestal, Switzerland, and has since become one of the most trusted and established scanning probe microscope brands in the market today. Researchers worldwide use our microscopes to image and manipulate features in the nm and sub-nm range. Companies use our solutions for process development and quality control.
While we continue to develop and manufacture our AFMs from our headquarters in Switzerland, we have grown to be a global company with direct sales, service and support operations in China, Germany, India, Singapore, UK, and the US. Since its inception, Nanosurf has focused on designing and manufacturing modular, high-quality, best value, and easy-to-use AFMs.
Nanosurf has a vast knowledge base in scanning probe microscopy, with an average of more than 15 years of AFM experience in our sales, service and development teams. Thanks to their extensive research backgrounds, our sales and application scientists can help you choose the most suitable AFM for your application and provide you with class-leading support.
Contact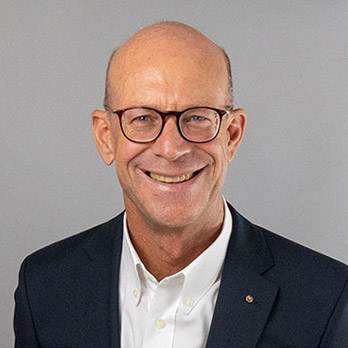 Urs Matter has more than 25 years of experience in international managerial, executive and board positions within R&D, marketing, and business development at Nanosurf, Siemens, Comet AG, Hy-Tech AG, and TOFWERK AG (Board Member since 2010). Urs Matter studied Physics and received his PhD at the Federal Institute of Technology in Zurich in the field of Semiconductor lasers. His business and financial skills are based on trainings at Siemens and Insead in Fontainebleau.