Manufacturing & Materials, Management & Digitalisation
Enable Additive Manufacturing by Automated Design!
The combination of additive manufacturing and design automation is a driver for innovation, efficiency and new business models.
Additive manufacturing (AM) makes it possible to reinvent the design of parts and products in different applications. This allows to create new business models with digital process chains. However, to leverage the design freedom offered by AM, a lot of expert knowledge is necessary and the design of complex-​shaped parts can often be an effortful process, especially for novice CAD users. Therefore, it requires the application of design automation as an enabler for additive manufacturing. Our research work aims to demonstrate the potential of design automation for AM by developing process chains for different application areas such as extrusion, flow mixing and distribution, and hydraulics.
Our approaches can, in general, be applied to all areas in which complex component geometries have to be generated according to functional and production requirements. In our recent work, we present design tools to automate the design of hydraulic manifolds. A designer specifies pathways of flow channels and manufacturing restrictions for AM. Based on the user inputs, algorithms automatically generate a production-​ready 3D part geometry that can be used for fabricating prototypes or conducting simulations. Benefits for the product development include the shortening of iteration loops, comparison of different production scenarios, and cost-​efficient customization of parts.
Contact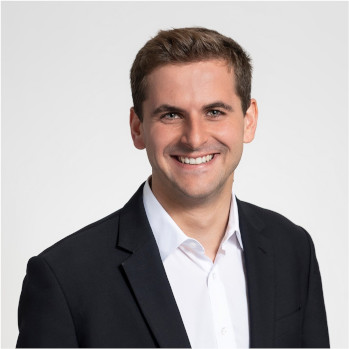 Research Associate / PhD Student