Touching lives without touching
Sleepiz AG (Ltd.) is a Zürich based startup with a mission to provide patient-centric disease management through seamless integration of contactless monitoring into people's homes. Sleepiz leverages the power of sleep insights with a device that is simply placed next to the bed. The device operates in a non-contact fashion and measures movements originating from heart contractions and breathing patterns, as well as body motions with medical grade accuracy.
While currently focusing on respiratory illnesses, Sleepiz aims to improve people's lives by creating the future of healthcare. By making use of wireless millimeter wave technology, sensor fusion and artificial intelligence, in the future Sleepiz will not only be able to diagnose sleep disorders but also perform long-term monitoring. Thereby, the progression of chronic diseases will be monitored to allow faster intervention and better treatment. 
The company collaborates closely with leading clinics in Switzerland and Europe. Headquartered in Zürich, Switzerland, Sleepiz AG also has its own subsidiary in Pune, India. Within 2 years, the ETH spin-off has grown to a team of more than 50 people including PhDs in engineering, data modelling and signal processing, as well as business and healthcare professionals. 
Contact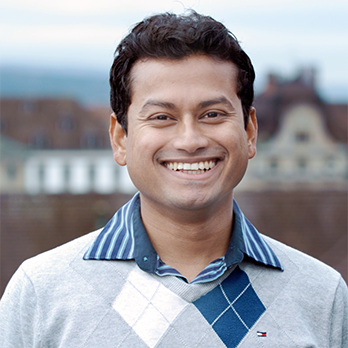 Soumya is one of the four co-founders of Sleepiz AG and the CEO of the start-up.