Robotics & Machine Learning
Swissloop - A new Journey in Transportation
In only 40 Minutes from Zurich to Rome? Swissloop is building innovative prototypes advancing the Hyperloop Technology.
Swissloop is a student-led initiative with the goal of contributing to the research on and advancement of the Hyperloop technology and its application in the real world. To do our part in shaping this new mode of transportation, our team designs and builds operational prototypes of transport capsules — so-called "pods" — with which we compete in the European Hyperloop Week, an international competition for Hyperloop teams all around the world. In partaking in this competition, we aim to not just add to the further development of this technology but also collect valuable practical experience in the technical and operational aspects of the project. In addition, we want to help raise public awareness of the Hyperloop concept and its implications for our everyday life as well as its impact on the future of transportation and mobility technology.
Every year, Swissloop presents a completely new and innovative prototype advancing the Hyperloop Technology in different key areas.
Contact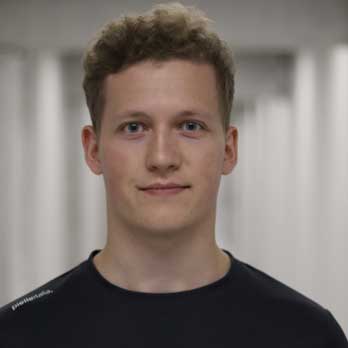 Carl Brander joined the Swissloop Project during his studies in mechanical engineering at ETH. Together with the 2022 Team he built a completely new Hyperloop Pod design. In this Season, he is the project lead of Swissloop.