Robotics & Machine Learning
Autonomous Visual Inspection Systems
Our AI and computer vision platform learns from your operators how to automate your most critical visual inspection processes.
As a provider of autonomous visual inspection systems, VU Engineering equips clients with an integrated solution that increases the safety and the reliability of their complex visual inspection processes.
Many industries have yet to automate their complex visual inspection processes. For example, final checks on manufactured parts are still done by a factory worker; freight train inspections are done in-person by trained operators in the depot. Each instance requires human resources that are fallible.
Automatizing this process presents a more reliable, safe, and cost-effective solution, and the nascent demand for automation is rising as early adopters are beginning to invest in data capture and digitalization infrastructure.
We first integrate our solution with the operators' work to collect precise data of the task being considered. Our system then gradually extends to supporting them in their work before assuming the most repetitive or critical tasks. With full integration, our solution automates the visual inspection process.
With already more than four years of experience developing autonomous visual inspection systems for the industry across numerous fields, VU is well positioned to help you automate your most complex visual inspection tasks.
Contact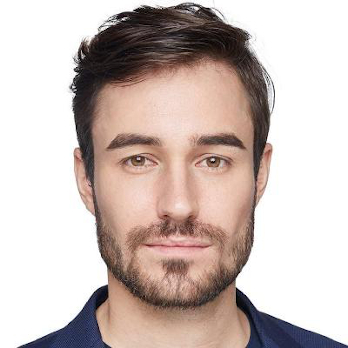 Lucas Vandroux is the founder and managing director of VU Engineering. After graduating from ETH in 2018, he specialized in the automation of complex visual inspection processes requiring advanced computer vision and machine learning technologies. He founded the start-up BlinkLabs in 2018 before establishing the ETH Zurich Spin-off VU Engineering in 2020. He is now leading the development of VU Engineering's Autonomous Visual Inspection Systems.