YASAI – GROW MORE WITH LESS
We design, build, operate & market Vertical Farms as a Service. 
YASAI is a B2B-focused hydroponic vertical farming technology and solution provider with circularity at its core.  
We design and build industrial-scale, fully integrated circular food production systems within cities to minimize our impact and preserve additional critical resources at every step of plants' growth cycles. The system uses 95% less water, no pesticides, renewable energy, in a controlled environment providing predictable and consistent growing 365 days a year. We operate automated farms using robots and artificial intelligence to drastically reduce our operational costs, improve plants' health and increase crop yield by 15X per square meter.  
Our pilot farm is currently under construction in Zürich, and we already ambition to build Europe's largest vertical farming facility by the end of Q2'2023 to grow more, with less, for the health of plants, people and the planet.​​
Contact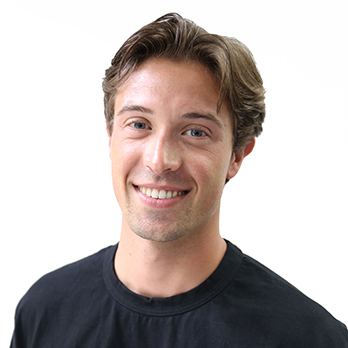 Pierre is responsible for managing YASAI's operations and fundraising activities in Switzerland and abroad. He believes the urban farming sector has a key role to play in creating more equitable, sustainable and productive food systems of the future. Pierre has 5 years' experience across startup business development, consulting, private equity and corporate venture. He holds an MSc in Management and Energy Economics from SDA Bocconi University.